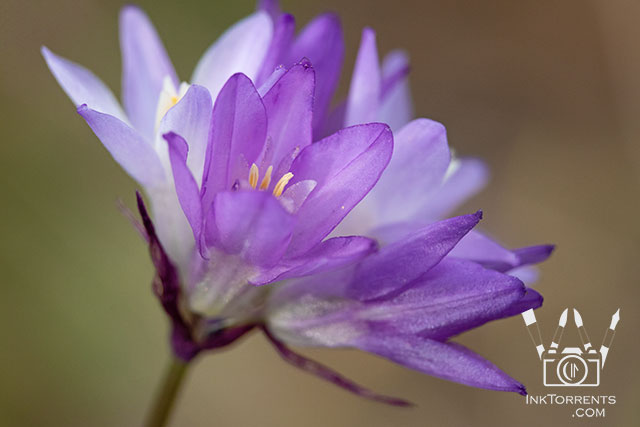 Hi Everyone! I have something very special to share with you today. There is a trail not too far away from where I live. It's not a very large trail, about 1.25 miles one way. Parts of it get very steep and most of the year it is completely dry. However, in early spring, I have seen the most variety of wildflowers in that small of an area.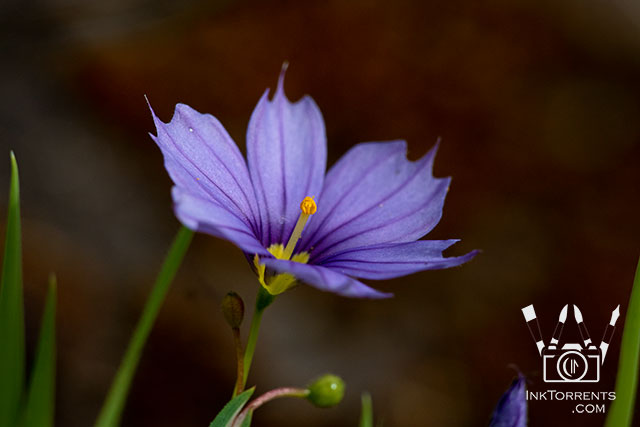 Western Blue Eyed Grass Photo Print

Since a few years ago, I have been taking portraits of these little beauties. I thought I would share them here along with what it takes to get these photos.
They never grow where I can comfortably position myself to take a photo. So, I need to place myself in very awkward positions most of the time. Thankfully, the trail is a quiet one.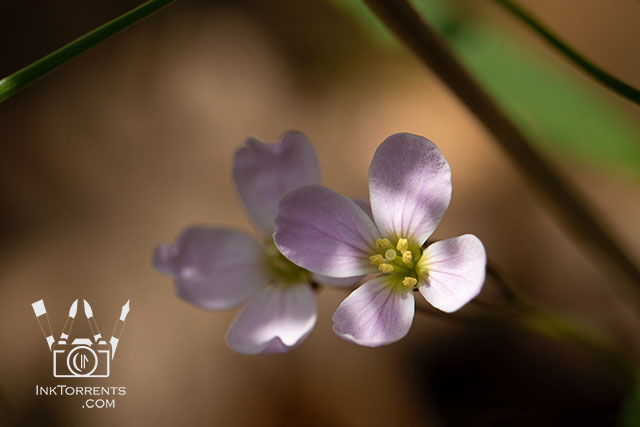 Most of them are really tiny, between 0.5cm and 1.0cm. Keeping myself steady and focusing on the right part of the flower gets a bit tricky. I have to use my eyes and not depend on the camera. Not to mention, the slightest breeze throws another wrench in the whole game.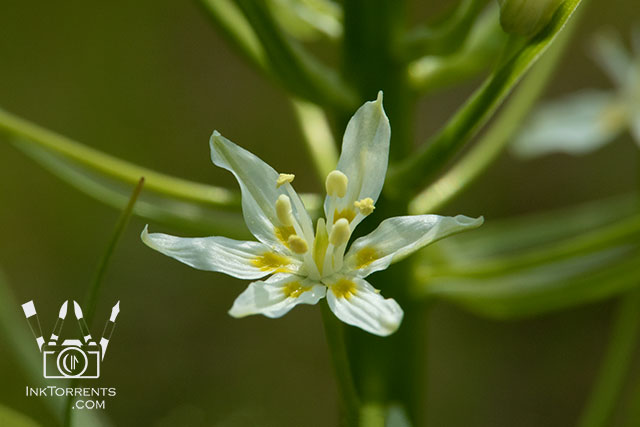 I had to play with the camera settings quite a bit to capture something that small. There is not much room for adjustment, so I have to be there at the right time when the sun is not too harsh but the flowers are lit up properly.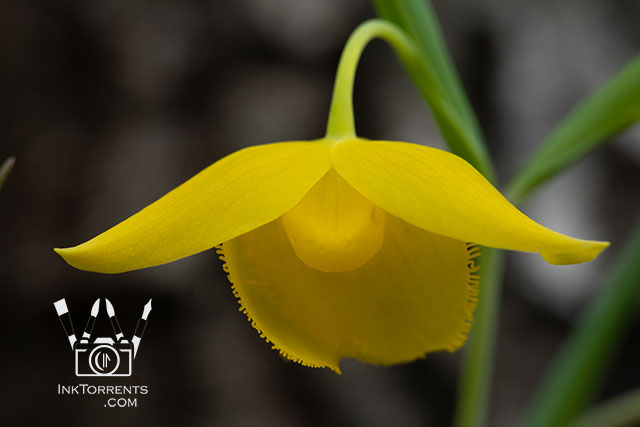 Golden Fairy Lantern Photo Print

I really love these little wildflowers. As you already know, due to severe allergies, I end up getting chest constriction if I spend too much time outside. So my dear husband keeps a keen watch on the time. Despite that, I sometimes get carried away by the love of photographing these beauties and pay for it dearly afterwards, but the time I get to spend there is always extremely special.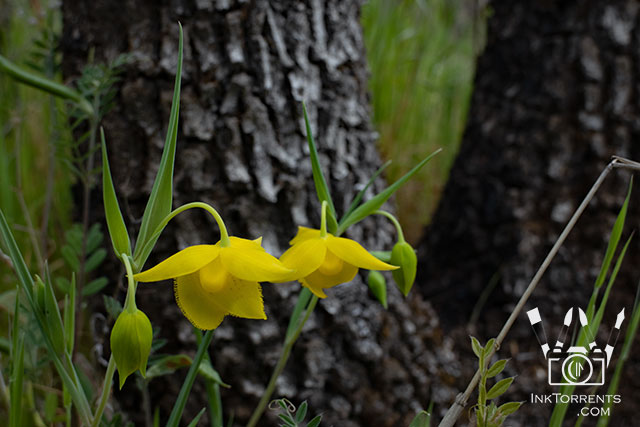 The Golden Fairy Lantern is a flower that is endemic to Northern California. These two were tucked away by an oak tree. When I went back the week after, I looked for them and, to my surprise, found them too. They were a bit worse for wear, but still pretty. It made me very happy to see them again, like seeing a couple of old friends.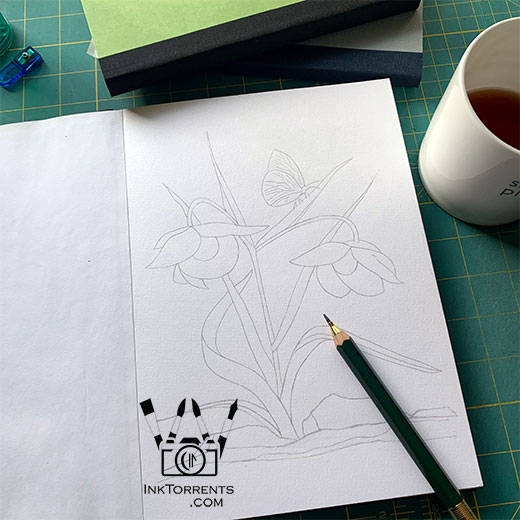 There are little green butterflies that I also see on the trail, the same kind that flutter around in our garden too. They are so sweet and I love seeing them. It was easier to draw one in with the flowers, than trying to capture them in a photo. Those little flowers are challenging enough for me.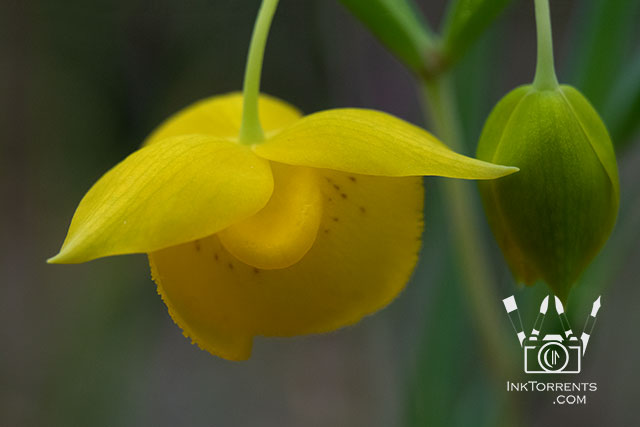 Golden Fairy Lantern Photo Print
There's an immense sense of joy when I get those photos where everything works out. The composition, light, focus all work together to capture the essence of these little ephemeral beauties.
Here is a Gallery of all the Wildflower Portraits together. Please click on the image thumbnails to see the pictures and the names –
Purchase wildflowers photo prints
I have added these photo prints to my shop. I print them on high quality photo paper using archival ink. They can be framed as-is in a 5″ x 7″ frame, used as greeting/note cards, or simply displayed on a small table easel.
They are very special to me and I hope you enjoyed them too. Let me know if you have a favourite.
I look forward to seeing your photos and reading about them.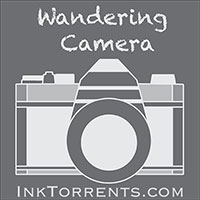 Wandering Camera starts on the last Thursday of every month. Photos, art and creative-themed posts, including other linky parties are all welcome.
You can continue to link up multiple posts.
Please add a link back to this website.
Have fun!!
You are invited to the Inlinkz link party!
I am linking up with the linky parties on my Events And Links page. Please pay a visit to some of them.
Leave a comment