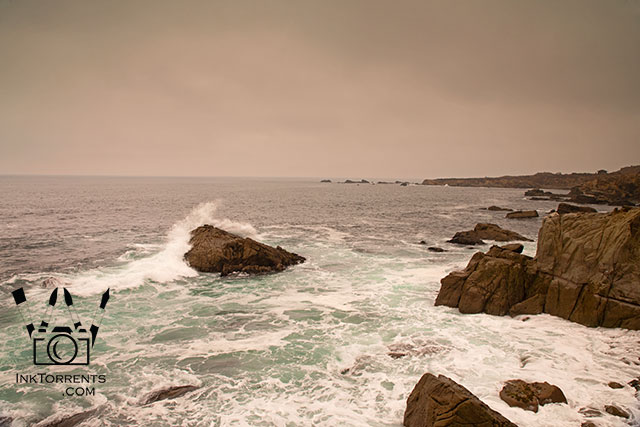 We were going to go on a secluded, completely self-sustained and therefore safe cabin adventure in the Sierra mountains for a few days. A couple of days before our departure, the National Forest Service had to close down all the areas under its jurisdiction due to the continuous massive wildfires raging in and around the state of California. Not only was our cabin located in one of those areas, the air quality there had become acutely hazardous and remains that way even today.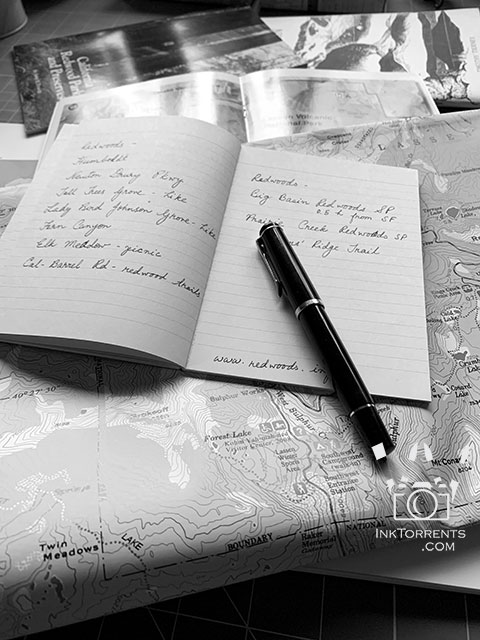 Not to be put off and eager to see my beautiful state again after months of being at home, I spent the next 12+ hours poring over maps, books and websites, trying in vain to find another safe venue. Eventually, instead of forcing the matter, I decided to stay home and turn my attention to areas that are closer by for one or two day trips.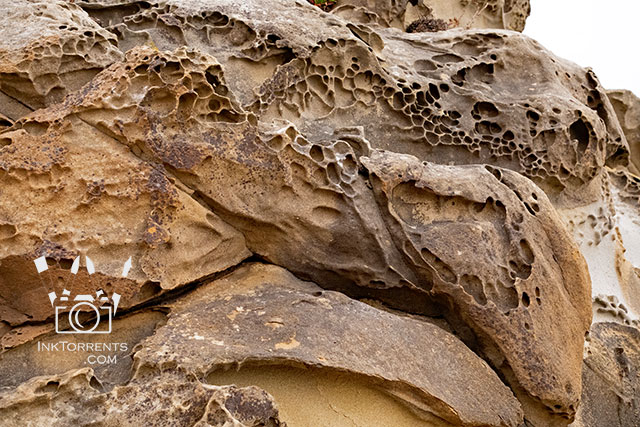 The very next morning, we woke up to an eerie orange sky from another large wildfire north of us. The wind flow kept the ash in the upper atmosphere. That kept the air quality moderate enough for us to be outside for limited amounts of time. My husband and I drove out to the coast toward a place we had not been to before, in search of a rock formation called Tafoni.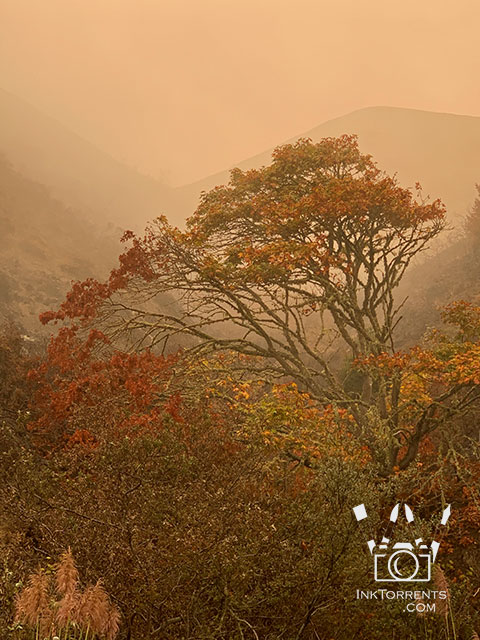 We drove through coastal mountains covered in low marine fog, while the treetops peeked over the haze. The orange haze, however, was a constant reminder of the acrid air outside.
Please click on the images for a larger view
With the sun lost above the ash-laden sky, light was failing fast, even though we were nowhere near the time of sunset. When we got there, I decided to look for Tafoni close by instead of walking out on a trail. Fortunately, I readily found a cliff face very close by, after just a couple of minutes of walking.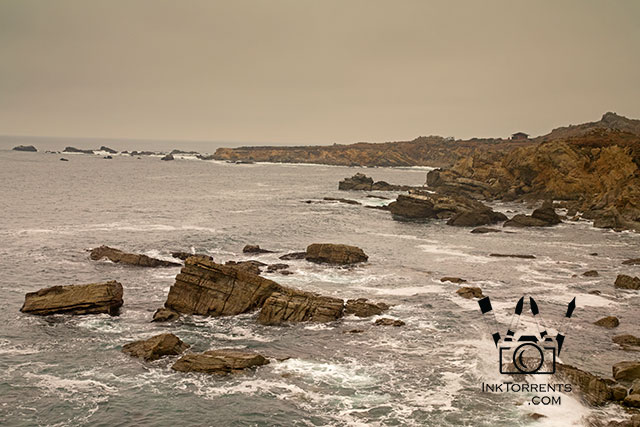 Despite the murky sky, the area was beautiful, framed by the crashing waves on one side and nature's artwork of Tafoni on the other. Listening to the ocean had a wonderful healing effect on the mind. As it was getting dark and I started developing a headache as air quality worsened, we had to pull ourselves away for the journey back home.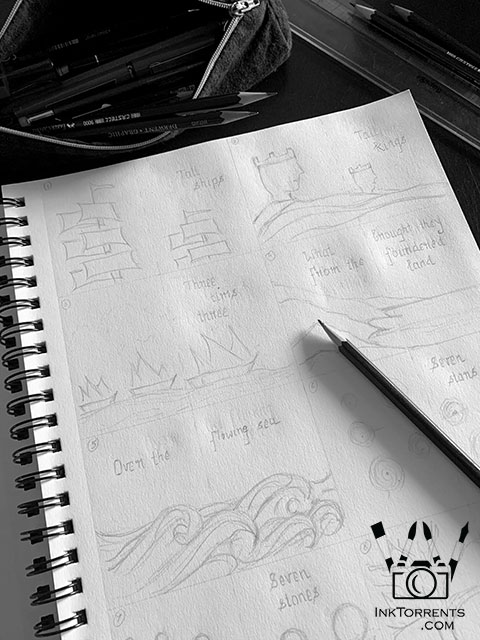 Storyboarding my most favourite Middle Earth lore for a minibook
We did manage to go on one more very tiny outing close to our home before it became really bad outside. So I stayed at home and travelled though playing in my sketchbook during the rest of our time off.
You know how much I love the Sierra mountains, and I have always gone there for comfort. This year I needed to be there more than ever, but I felt very lucky to have been able to visit this beautiful place close to home. I hope to go back there soon and venture onto more trails.
Until next time,
-Soma

I am linking up with the linky parties on my Events And Links page. Please pay a visit to some of them. I have joined a few new ones recently and they are a wonderful bunch!
Leave a comment