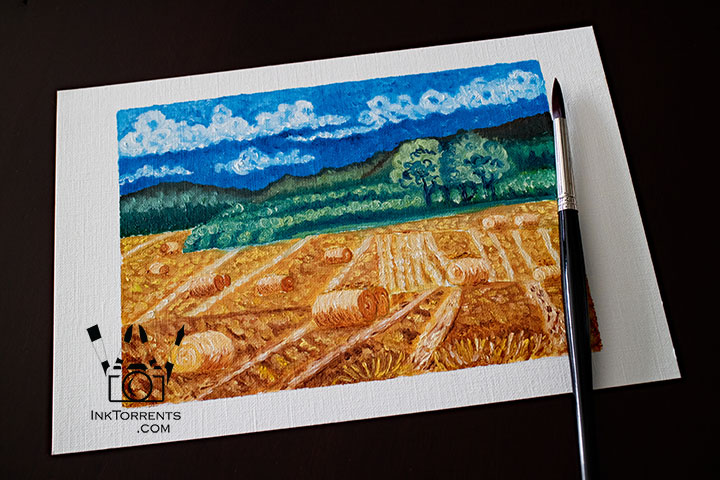 Shop Hay Bales Of Aberdeenshire
Over the last few years, while travelling in Europe during autumn, I have come to love a few landscape features. Living in a country where hay bales are mostly of plain square shape and stacked up high on top of each other, I am always on the lookout for the round ones when driving through the European countryside.
During our last road trip through Scotland, I took a few reference photos of hay bales for painting.
Aside from the round shape of the hay bales, I also love the shadows they cast, as well as the tracks and grooves in the fields.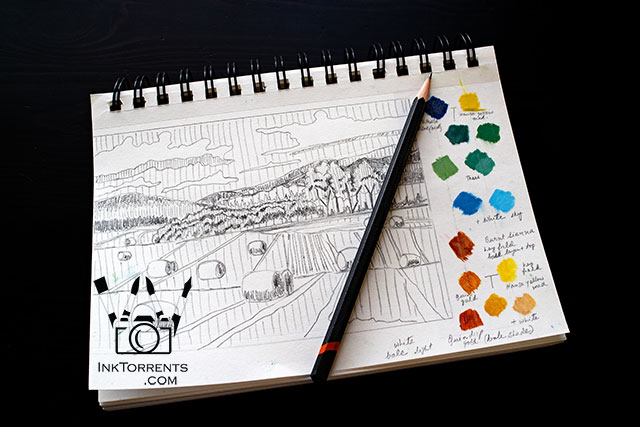 After coming back home, I started drawing one of the landscapes from Aberdeenshire featuring hay bales on the fields. Once I was happy with the composition, I got to painting.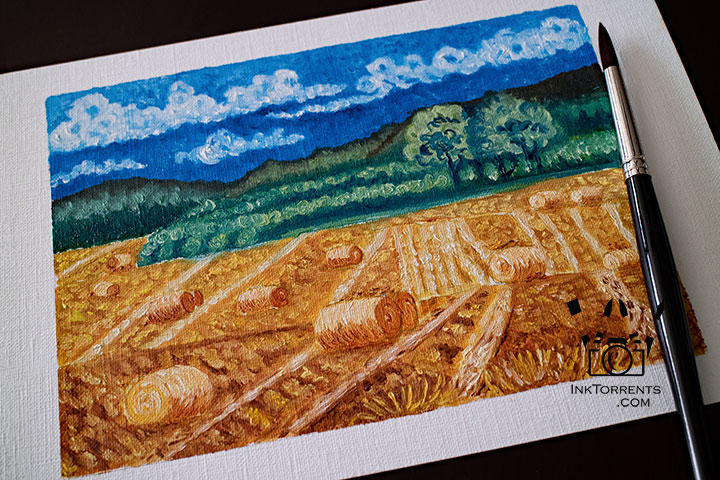 I chose oil to paint the landscape.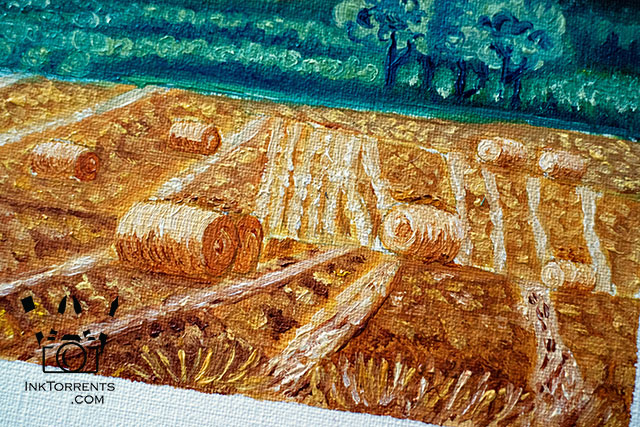 I love impressionist/post-impressionist style oil painting, Monet and Van Gogh being my favourites. I painted the field in that style using similar small, soft brush strokes, which I find very calming.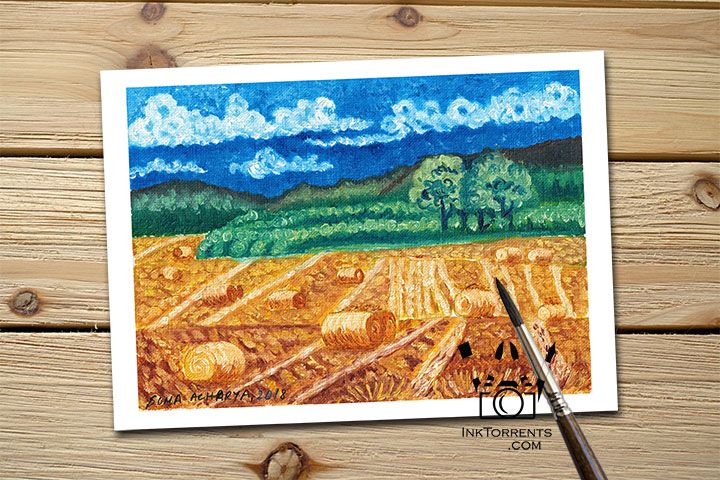 Shop Hay Bales Of Aberdeenshire
I had a marvelous time painting the warm, rich colours of hay bales against the woods and the deep blue sky with floating clouds from one of my favourite places in the world.
Hay Bales Of Aberdeenshire is now available in my shop as prints and cards.
A little note – My right hand is currently in a splint to heal a wrist fracture, so I am unable to type at my usual speed. Please allow me a little extra time for replies.
Whilst I am at home, I am taking this opportunity to go on virtual journeys through my travel photos and paintings. Hope you enjoyed them too.
Until next time,
-Soma
I am linking up with the linky parties on my Events And Links page. Please pay a visit to some of them. I have joined a few new ones recently and they are a wonderful bunch!
Leave a comment